Voice search
Get in touch Email
+44(0)20 7434 0002
News
28/05/2015
And the winner is...
Our artists have been working on some really exciting projects away from Voiceoverland and it's great to see them being recognized for all their hard work!
1. Nathaniel Parker
Following his well-deserved success at the 2015 Oliviers, Nathaniel Parker has gone on to be nominated for Best Supporting Actor at this year's Tony Award for his portrayal of Henry Vlll in Wolf Hall on Broadway. The Tonys take place on the 7th June and we have all our fingers and toes crossed for Nat.
2. Davood Ghadami
Davood joined the cast of EastEnders back in late 2014 as market trader Kush and has since become a very popular face on the square (…and quite the heart throb!). Davood already bagged himself a Soap Award nomination for Best Newcomer and has now been nominated again for Best Newcomer at this year's TV Choice Awards.
3. Luke Pasqualino
Babble's very own d'Artagnan AKA Luke Pasqualino has been nominated for Best Breakthrough at this year's South Bank Sky Arts Awards! Luke is currently in Prague filming the third season of The Musketeers. Voting has now closed and the ceremony will be televised on Wednesday June 10 at 8pm on Sky Arts.
4. Mark Holden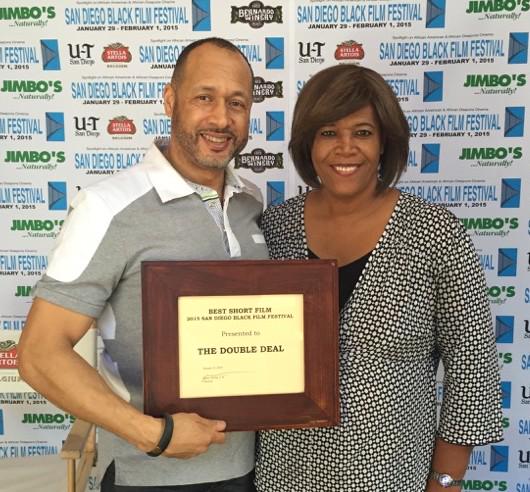 Earlier this year Mark Holden's film The Double Deal had a hugely successful run of the film festival circuit and even won Best Short at the San Diego Black Film Festival. The film explores the challenging journey for a chronic gambler- from despair to enlightenment. The Double Deal is still touring film festivals and can be next seen at the Black Film Festival in New York.